The University System of Maryland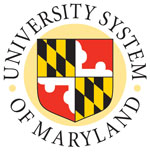 As Maryland's premier research institution aimed at advancing scientific knowledge of the environment, UMCES is one of twelve institutions within the University System of Maryland.
The University System of Maryland comprises 12 institutions and two regional higher education centers, and a system office. USM provides access to excellent higher education opportunities, performs groundbreaking research, offers vital services to communities and individuals, and fuels economic and workforce development. As a public system of higher education, USM advances the State of Maryland and benefits all of society.
The University of Maryland Center for Environmental Science awards graduate degrees jointly with the University of Maryland College Park through the Marine-Estuarine-Environmental Sciences (MEES) Program.