Appalachian Laboratory Internship Program
Each year, scientists at the Appalachian Laboratory offer a limited number of undergraduate students the opportunity to engage in research activities through the Laboratory's internship program.  Opportunities vary by year.  To learn more about ongoing research conducted by Appalachian Laboratory scientists, visit our faculty page.  
Summer 2022 Research Internship Program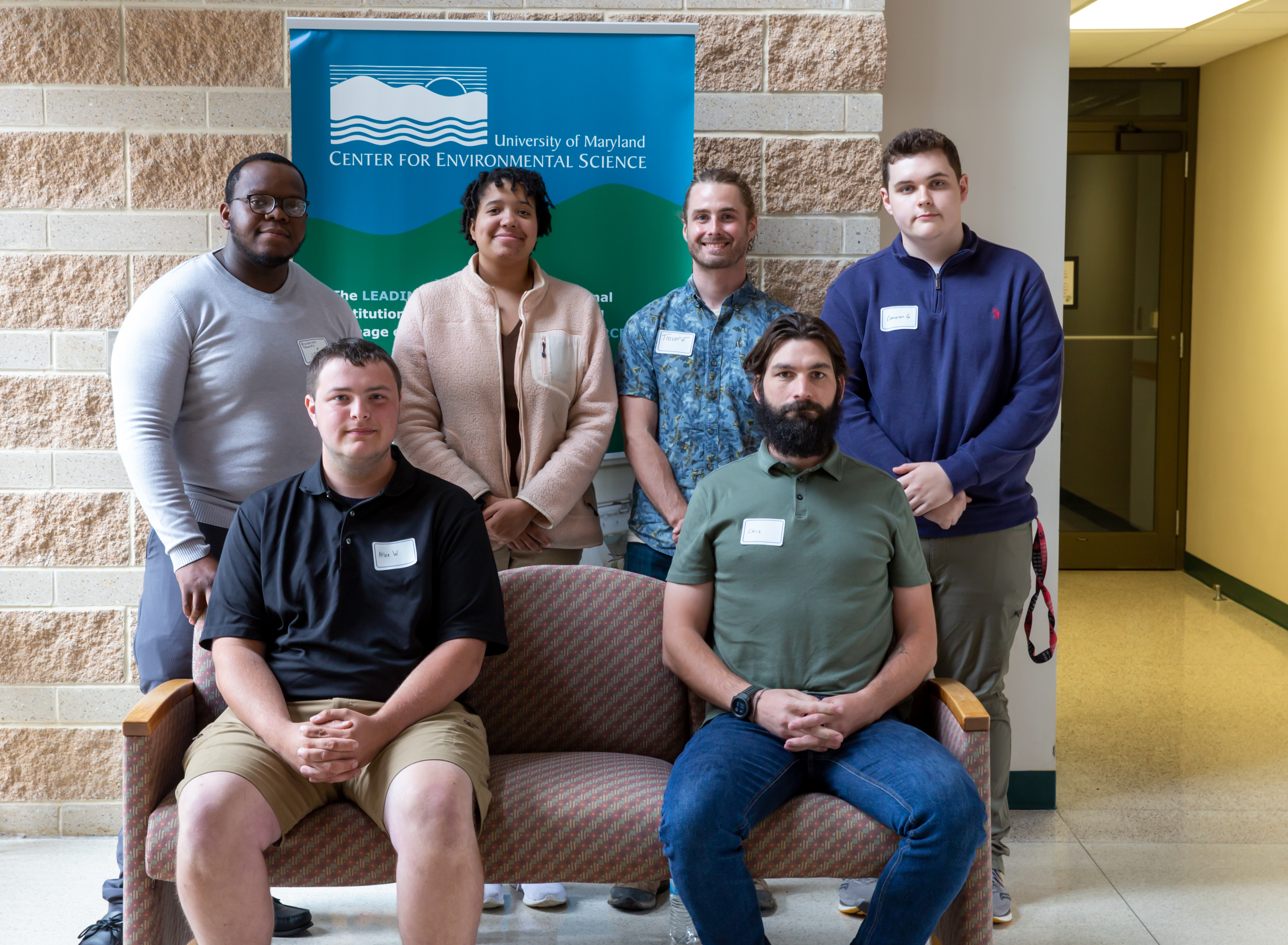 During Summer 2022, six (6) undergraduate students from Frostburg State University, Garrett College, and Northern Arizona University, completed 12-week, full-time internships with the following Appalachian Laboratory research projects and lead scientists: 
Interns also participated in weekly professional development activities, including visits to research sites, workshops, and networking opportunities.  At the conclusion of the 12-week program, interns co-presented a seminar on their summer research activities. 
Why Complete a Research Internship
Hear what past interns have to say about the impact their Appalachian Laboratory internships had on them and their future plans. 
Meet Our Former Interns
Summer 2018: Abigail Reid 
Abigail completed her internship in summer 2018 in the laboratory of
Dr. David Nelson
.  During the internship, Abigail assisted Dr. Nelson in a project to determine
if the singed feathers from birds killed at solar energy facilities were still viable in determining the geographic origin of the birds.
Abigail is now a senior at Cornell University. 
Spring 2019: Kane Samuel 
Under the supervision of
Dr. Mark Castro
, Kane's internship project focused on improving understanding of mercury concentrations in locally grown feed corn.  His findings were presented at a special seminar at the Appalachian Laboratory in May 2019.  Kane was enrolled as a senior at Frostburg State University during his internship period. Following his graduation, Kane went on to complete two additional internships with the University of Maryland Center for Environmental Science, the Appalachian Laboratory's host university.  He currently works as an environmental protection specialist in the District of Columbia's ambient air monitoring program
Read more about his Appalachian Laboratory internship and view his presentation slides
here
. 
Summer 2019: Scott McKinstry
During summer 2019, Scott, a student from Frostburg State University, worked with UMCES Ph.D. student
Joel Bostic
at two watersheds in Baltimore County and in the laboratory, trying to identify the source of nitrate found at the sites following major storm events. For his project, Scott chose to examine if the size of a storm correlates with the concentration of both total nitrate and nitrate from the atmosphere in the samples.
Since completing his internship with the Appalachian Laboratory, Scott has graduated from Frostburg State University and currently works with a solar energy firm.  Read more about his internship and view slides from his August 2019 seminar presentation
here
. 
Summer 2021: Richard Johnson 
Garrett College student and U.S. Army veteran Richard Johnson worked with Dr. David Nelson and graduate student and fellow veteran (U.S. Air Force) Jonathan Johnson (no relation), in an ongoing project designed to learn more about how forests in the distant past changed in response to  long-term changes in climate and fire. As part of this project, Dr. Nelson and his colleagues extract and analyze fossil pollen found in core samples of sediment that accumulate in the bottom of lakes, identifying how the plant species that were present on the landscape during the past 12,000 years changed through time.
Richard is currently a student in the Natural Resource and Wildlife Technology program at Garrett College.  Read more about his internship experience
here
. 
---
Upcoming Opportunities
The Laboratory has currently filled all available internship positions for summer 2022.