Appalachian Laboratory is an environmental research facility of the University of Maryland Center for Environmental Science (UMCES), the principal institution for advanced environmental research and graduate studies within the University System of Maryland. It was founded in 1962 in the mountains of western Maryland, where it sits at the headwaters of the Chesapeake Bay watershed.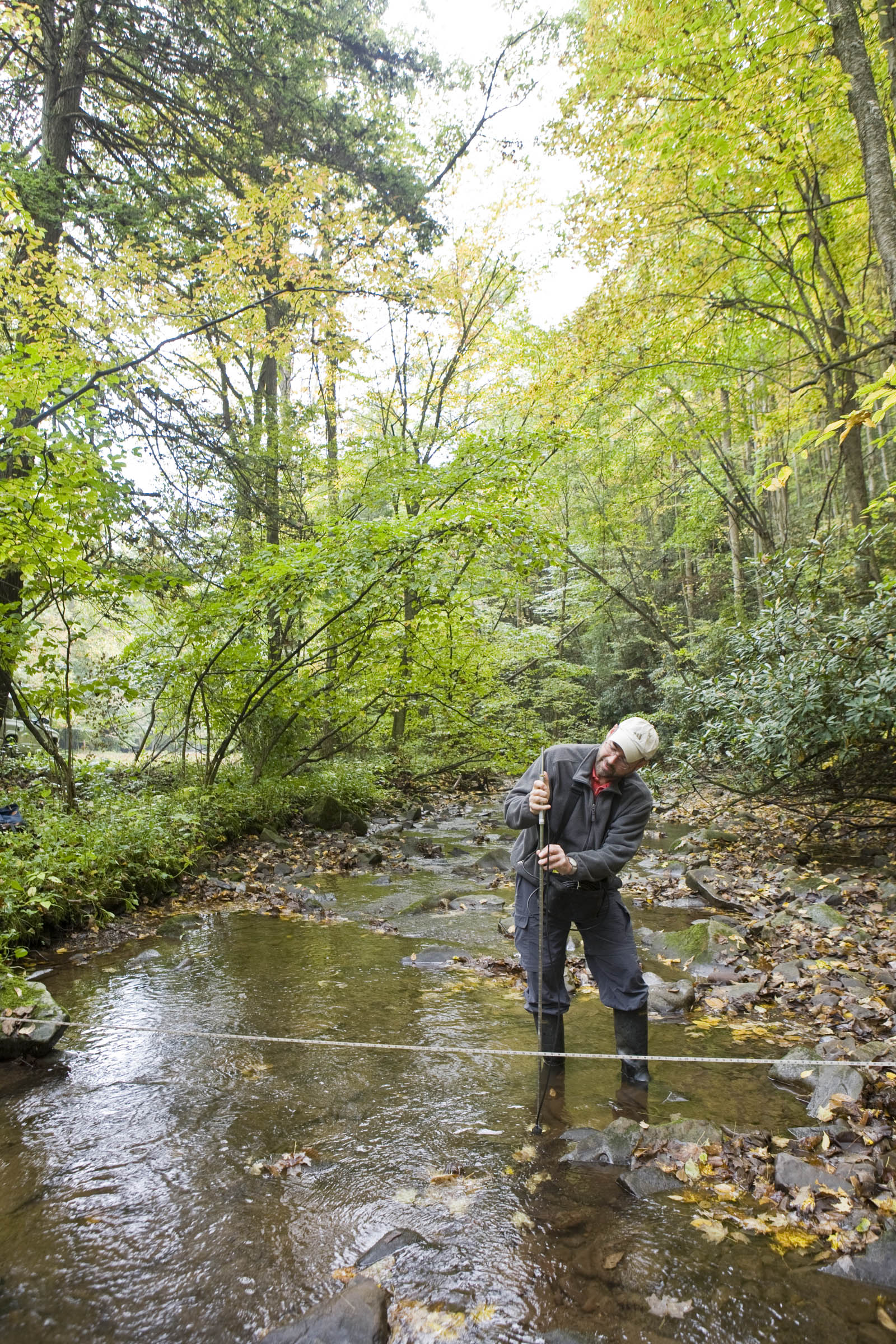 Faculty at the Laboratory conduct research in aquatic ecology, landscape and watershed ecology, conservation biology and restoration ecology, behavioral and evolutionary ecology, and study both freshwater and terrestrial ecosystems of Maryland and other locations in the United States and the world. 
Appalachian Laboratory is the headquarters and administrative lead of the Chesapeake Watershed Cooperative Ecosystem Studies Unit (CW CESU), a partnership among 28 university/research institutions and nine federal agencies whose members strive to understand and protect the natural and cultural resources of the region. The CW CESU is part of the CESU national network of 17 similar partnerships. The primary objective of the network is to foster stewardship of the environment through collaborative research, technical assistance and education that support integrated ecosystem management.
Environmental education is an important part of the mission of the Appalachian Laboratory, aimed at motivating future generations to be environmentally literate and to understand the importance of an ecologically healthy environment. Through this effort, the Lab educates teachers, students, and other members of our western Maryland community how to be wise stewards of our valuable natural resources.
The Appalachian Laboratory recognizes local citizens for their outstanding contributions to environmental education through an award given in honor of the late Richard A. Johnson.